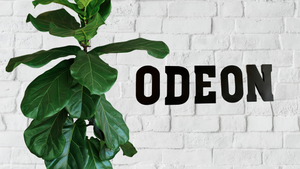 The Odeon Story
Odeon ... A New Haven brick and mortar boutique since 1984, offering apparel, jewelry, and on trend accessories for women.
We have a wide variety of denim featuring Liverpool and now offer WONDERLAND, our pre-owned, pre-loved, and vintage collections (in store only).
We are locally owned and thoughtfully curated. Whether in store or online...welcome to Odeon! Lyn, Nadia, and Marina.
We are proud to have been voted Best Local Women's Clothing Shop, Best Clothing Boutique, and Best Shoe Store in 2015, 2016, 2018, and 2019!